New Landing Pages Available! Increase Your Conversion Rate by up to 225%
<< All posts
18 April 2022 08:39:04
Our team has successfully tested several new landing pages. According to our tests, you can improve your conversion rate up to 225% while using our new promo landing pages.  Landing Pages are available in English, French, Turkish, German, Spanish and Russian.
Landing pages are available in your affiliate panel. Go to your affiliate account
Click Banners -> Choose a Banner -> choose Landing from Redirect to Trust.Zone selectbox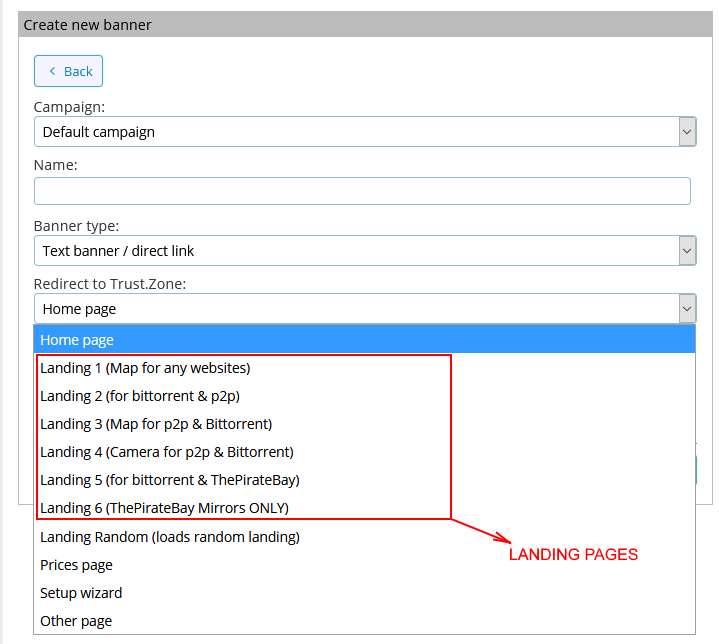 New landing pages are being successfully used by several top affilitates of Trust.Zone. The average conversion rate increased up to 192% and maximal - up to 225%. We can modify texts, images, headers on the landing pages upon your request. Please, contact us here.
Tags:
landing pages
,
vpn
,
trust.zone
,
affiliate
,
conversion rate
,
money
X-mas Sale Starts Now. We give 6 months Free. Double your earnings with our Deal
Need personal promo codes? Leave a request!
Latest news and updates
X-mas Sale Starts Now. We give 6 months Free. Double your earnings with our Deal
X-mas Sale starts now

The time to BOOST your SALES is already here! Trust.Zone VPN starts X-mas/New Year Sale.
We give 6 months for FREE for our users.  The Discount is up to 80% OFF! Price starts from $1.85/mo

Feel free to promote us aggressively and double your profit
Black Friday/Cyber Monday Deal Period: November 23 - December 5


No need to  change your current affiliate links. Your affiliates links are OK to grab Black Froday and Cyber Monday offer.
We recommend to do not use specific landing pages during Black Friday offer. Just redirect your traffic to homepage or price page of the website directly. read more >>
17 November 2022
Halloween Sale is Active! Earn up to $1000 per day with our DEAL
Halloween Sale is here!!! ... It's a time to BOOST your SALES!

For the next 7 days we sell Trust.Zone VPN with  80% OFF and give 4 Months FREE
1 month of VPN is just $1.95/mo

Earn up to $50 per sale October 29  - November  6 read more >>
28 October 2022
Trust.Zone celebrates its 10th Anniversary: Share 5-Year Plan - Earn More!
It's our 10th birthday, so we prepared an EXCLUSIVE DEAL for our customers and affiliates.
Yes, you read that right.
While most people get gifts on their birthday, we're preparing the special deals to our users who kick off their journey with us in our second decade.
We start selling unique 5-Year plan for just $99. 

Hurry! Boost your sales till we celebrate our anniversary read more >>
22 April 2022